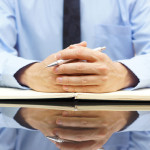 Are you interested in speaking to a LASIK surgeon about your laser vision correction options? Do you have a consultation scheduled, but don't know what to ask? Bochner Eye Institute has you covered. Here, we discuss the most important questions to ask during a LASIK consultation. These questions (and the surgeon's answers) will help you decide whether LASIK is suitable for your unique vision treatment needs and goals.
What is your experience with LASIK?
The experience and skill of your LASIK surgeon factors heavily into the type of results you can achieve. Ask the surgeon how long he or she has been performing the procedure and how many procedures they have performed. You can also inquire about their degrees, residency training and any specialty training.
Am I a good candidate for LASIK?
LASIK is not suitable for everyone. In order to qualify for LASIK, your refractive error must be within a specific range. You must be over the age of 18 and in good health. Ask your surgeon to go over the other criteria that you should meet.
How can I prepare for LASIK?
If you have been approved as a suitable candidate for LASIK, and you move forward with scheduling your surgery date, ask about the post-operative instructions. You might need to stop wearing contact lenses for a certain period of time or avoid certain medications.
What will the LASIK recovery be like?
Ask your surgeon how long LASIK recovery usually lasts, and when you will be able to return to work, school, driving and other activities. Try to get a good idea of what the post-LASIK period will be like, and how soon you will notice visual improvement.
What results can I reasonably expect?
Most LASIK patients achieve clear vision without the need for glasses or contact lenses. However, results do vary by patient. Ask your surgeon about the results you can reasonably expect, based on your current vision. Inquire about how long results typically last and whether you will need to have additional touch-up treatments in the future.
To schedule a LASIK consultation with our experienced surgeons, please contact Bochner Eye Institute today. We can be reached by calling 416-960-2020 or via email.